Starting a Small Business from Scratch: A Comprehensive Guide for Entrepreneurs
22 Oct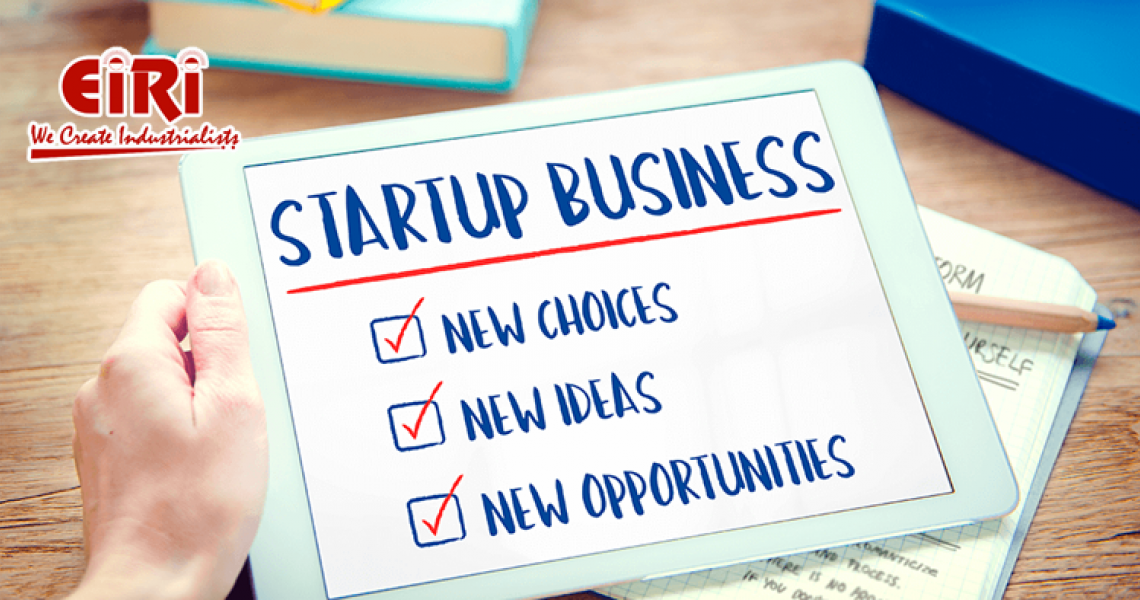 In the entrepreneurial world, starting a small business from scratch is like embarking on a thrilling adventure. It's an opportunity to turn your passion and ideas into a thriving enterprise, but it's also a journey filled with challenges and uncertainties. To help you navigate this exciting path, we've put together a comprehensive guide that covers all aspects of starting a business. Whether you're a seasoned entrepreneur or taking your first steps, this guide will provide valuable insights and practical advice.
The Entrepreneur's Quest:
1. Business Idea and Niche:
In the entrepreneurial landscape, the journey begins with a spark, a business idea that excites you and aligns with your passions and expertise. Starting a small business from scratch is all about identifying what truly ignites your enthusiasm. What do you know inside out? What are you genuinely passionate about? These are the questions that lead to a powerful business idea. Your journey begins with your passions and knowledge, and they can serve as the cornerstone of your business.
Great business ideas often spring from identifying unmet needs in the market. Before diving in, conduct thorough market research to pinpoint gaps and understand the demand for your product or service. This research will be your compass as you navigate the entrepreneurial landscape. It's crucial to stay in tune with your target audience, recognize their unmet needs, and shape your business idea to address those demands.

Every business operates in a competitive environment. Knowing your competition is essential. Analyze the competitive landscape and understand what sets your business idea apart. Your unique value proposition is what will make your small business stand out and attract customers. So, remember, it all begins with your passion, a keen understanding of the market, and a strategy to outshine your competition.

By blending your expertise and enthusiasm with market demand and a distinct value proposition, you pave the way for a robust and promising business idea. This is the starting point of your entrepreneurial journey, and it's where the adventure truly begins.

Passion and Knowledge: Your business journey should begin with something you're passionate about. What ignites your enthusiasm, and what do you know inside out? These passions and expertise can become the foundation of your business.

Market Demand: Great business ideas are often born from spotting unmet needs. Research your target market, identify gaps, and understand the demand for your product or service.

Competition: Knowing your competitors is essential. Analyze the competitive landscape, and focus on what sets your business apart.
2. Business Plan:
Once your business idea is firmly in place, it's time to shape it into a comprehensive business plan. This document serves as the roadmap for your business's journey from inception to growth.
The business plan is your blueprint, outlining your business's goals, strategies, and operational procedures. It encompasses various key elements, and crafting a well-thought-out business plan is crucial for multiple reasons:

Clarity of Purpose: A business plan helps you articulate the purpose and objectives of your business. It's a chance to define what your business stands for, its mission, and what you aim to achieve.
Strategic Direction: Your plan lays down the strategies and tactics you'll employ to make your business a success. It guides your decision-making, helping you stay on course toward your goals.
Operational Details: From management structure to marketing and sales strategies, your business plan covers all aspects of your business's operations. This level of detail is essential for day-to-day management.
Financial Roadmap: Financial projections and budgets are integral to your business plan. These provide insights into your business's financial health and growth potential, helping you secure funding and make informed financial decisions.
Attracting Investors and Lenders: A well-prepared business plan is invaluable when seeking investors or loans. It shows potential backers that you have a clear vision, a viable strategy, and the capability to execute your plans successfully.
Measuring Progress: As your business takes off, your business plan becomes a benchmark for assessing your progress. It's a yardstick against which you can measure your achievements and make necessary adjustments.
To create a solid business plan, you'll need to address key components such as the executive summary, business description, market analysis, organizational structure, product or service line, marketing and sales strategy, funding requirements, and financial projections.
If you're considering venturing into a new business related to the white spirit market or require expert guidance, business consultancy, project reports, or CMA data, don't hesitate to reach out to us. Our experienced team is here to provide comprehensive support and insights to help you navigate the exciting opportunities in this industry. Feel free to contact us for personalized assistance and make your entrepreneurial journey a success.
Invest time and effort in developing your business plan, and consider it a dynamic document that evolves with your business. Remember, a well-structured business plan is a powerful tool to guide your business journey and inspire confidence in your stakeholders.

3. Legal Considerations:
Launching a small business comes with a set of legal considerations that can't be overlooked. Ensuring your business is legally sound is vital for its longevity and success. Engaging legal counsel or consulting with a business attorney can provide valuable guidance through these intricacies. Prioritizing legal considerations from the outset will help prevent potential legal issues down the road and provide a solid legal foundation for your business.

Compliance Matters: Ensure you're legally compliant by registering your business, obtaining necessary permits and licenses, and understanding your tax obligations.

Intellectual Property: If your business involves intellectual property, consider trademarking your business name and protecting your ideas.

Contracts: Consult an attorney to draft contracts, agreements, and terms of service that protect your interests.

4. Funding:
Securing the necessary capital to start and sustain your small business is a critical aspect of entrepreneurship. Depending on your business type and scale, you may need various sources of funding.
Bootstrapping: Many entrepreneurs begin by self-funding their businesses. This method involves using your savings or personal assets to cover initial expenses. While it can be challenging, it offers full control and avoids debt.
Loans and Credit: Small business loans from banks or online lenders are a common route. They provide a lump sum for your business needs, but they come with interest and repayment requirements. Credit cards can also be used, but they often have higher interest rates.
Investors: If your business has significant growth potential, you can seek investment from angel investors, venture capitalists, or crowdfunding platforms. These investors typically provide capital in exchange for equity or a share of future profits.
Grants and Competitions: Various grants and competitions offer financial support to businesses in specific sectors or those with innovative ideas. These sources can provide non-dilutive funding, meaning you don't give up equity in return.
Crowdfunding: Platforms like Kickstarter and Indiegogo allow you to raise funds from a large number of people who believe in your business idea. Crowdfunding is particularly useful for product-based businesses.
Friends and Family: Some entrepreneurs turn to close relations for financial support. This approach can be effective, but it's crucial to maintain transparency and formalize agreements to prevent personal strain.
Business Incubators and Accelerators: These programs often provide capital in addition to mentorship, resources, and networking opportunities for startups.
Choosing the right funding source is contingent on your business model, goals, and risk tolerance. Proper financial planning and understanding your business's financial needs are fundamental in this journey.

5. Location and Infrastructure:
Physical Location: Consider factors like accessibility, proximity to suppliers and customers, and costs when selecting your business location.

Technology and Equipment: Determine the technology and equipment necessary for your operations.

6. Branding and Marketing:
Brand Identity: Create a strong brand identity that includes a memorable logo, business name, and marketing materials.

Online Presence: In today's digital age, having a website and a social media presence is essential.

Marketing Strategy: Develop a marketing plan that outlines both online and offline strategies to reach your target audience.

7. Operations:
Supplier Relationships: Establish reliable supplier relationships and negotiate favorable terms.

Inventory Management: Implement an effective inventory system to ensure you have the right products in stock.

Quality Control: Procedures should be in place to maintain consistent product or service quality.

8. Finance and Accounting:
Bookkeeping: Set up a bookkeeping system to track income, expenses, and profits.

Cash Flow Management: Monitor your cash flow and manage working capital efficiently.

9. Legal and Insurance:
Insurance: Evaluate insurance options to protect your business from liability and other risks.

Contracts: Secure your business interests by having written contracts and agreements with suppliers, partners, and employees.

10. Compliance and Regulations:
Stay Informed: Be aware of local, state, and federal regulations that apply to your industry.

Data Privacy: If your business handles customer data, adhere to data privacy regulations.
11. Growth and Adaptability:
Scaling: Plan for growth and expansion by identifying opportunities to scale your business.

Adaptability: In an ever-changing market, be prepared to adjust your business strategies based on new trends and customer preferences.

12. Networking and Support:
Mentorship: Seek guidance from experienced entrepreneurs or mentors who can provide valuable insights.

Networking: Build a professional network through industry events, business associations, and online communities.

13. Work-Life Balance:
Self-Care: Remember to maintain a healthy work-life balance to prevent burnout and ensure your overall well-being.

14. Exit Strategy:
Long-Term Goals: Think about your long-term goals. Are you planning to sell, merge, or pass on your business?

Starting a small business from scratch is an adventure filled with opportunities and challenges. Every business is unique, so be prepared to adapt these principles to fit your specific industry and circumstances. Whether you're venturing into the world of entrepreneurship for the first time or expanding your existing business, this comprehensive guide is designed to help you succeed in your entrepreneurial journey.